Posts Tagged 'dilbert'
2 items.
by admin
on
March 6, 2011
at
8:00 am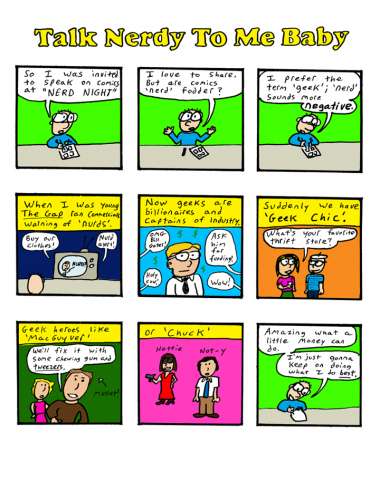 I find a lot more people are willing to self-identify as geeks than nerds.
MacGuyver and Chuck amuse me but I'm not a fan. MacGuyver was too formulaic, and Chuck is really and escapist fantasy for techies who are ground down into their jobs - the Dilbert demographic.
More: http://www.tinyurl.com/nerdnightPP

└ Tags:
chuck
,
comic
,
comics
,
dilbert
,
gapclothes
,
geek
,
geekchic
,
macguyver
,
nerd
,
pechakucha
,
quickdraw
,
quickdrawcomic
,
secondhand
,
thegap
,
webcomic
,
webcomics