on
January 13, 2011
at
8:30 am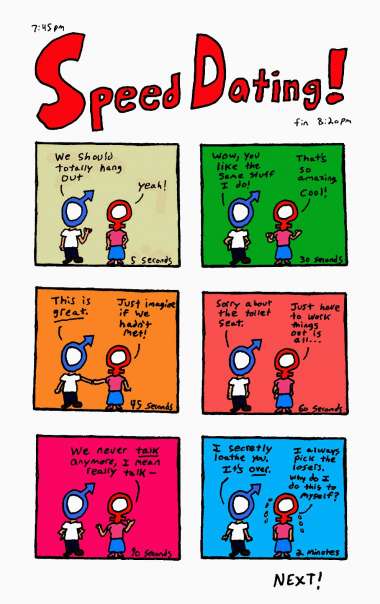 I just thought, "what if an entire relationship was compressed into two minutes"? It could go something like this.
Yep, I've tried it but it's not for everyone.
http://en.wikipedia.org/wiki/Speed_dating
Might add some color to this one. I [heart] the international dateline. In Cambodia, my deadlines are pretty flexible since I'm ahead of most of the Anglophone world.
-------------------------------------------------------
Postscript: Friday AM my time, Thursday PM USA time. Re-scanned and added some color! Don't go expecting the world. DO expect a comic daily. It could be a detailed masterpiece, but doodles on a post-it note are more likely.