on
May 17, 2013
at
3:35 pm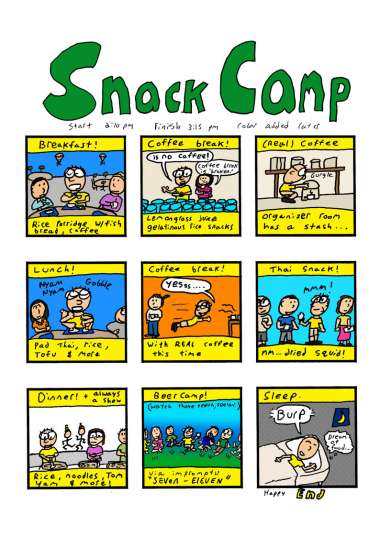 Usually I lose weight when traveling. This was not the case at 'Mekong ICT Camp 2013', held in Thailand.
I must say one of the best ways to share culture is via food. Can the next camp live up to this culinary acumen?
Also, while there we did a comics workshop - stay tuned for an exhibition in June!