on
February 3, 2012
at
3:58 pm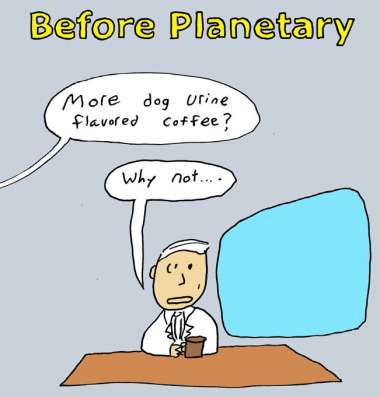 "Before Watchmen"?
http://www.bbc.co.uk/news/entertainment-arts-16840456
http://it-sparkles.blogspot.co.nz/2012/02/no-fun.html
Despite grumpiness in some quarters, it's a guaranteed money-spinner! Let's face it, it's much cheaper to fund derivative works by second-tier artists and creators. Alan Moore, Dave Gibbons, Warren Ellis - just too dang expensive. It's all a part of DC Comics' "More Before" Initiative, previously referred to as 'Panic Room'.
Let's throw the doors wide open!
Can't wait for DC's "Before Planetary!"
I'm sure they'll have an impressive roster of 'top of the line' writers and artists.