Posts Tagged 'manga'
7 items.
by admin
on
April 6, 2011
at
9:28 pm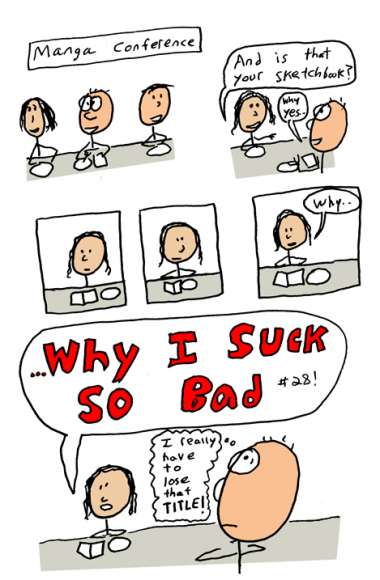 The Japan Foundation very kindly paid my way to an international conference on comics. Whilst there, this old chestnut pops up. Whoops!
http://www.delicious.com/comicslifestyle/comixfail
I think this series may have run its course!
Everyone has existential dilemmas. But as I was reminded during the conference, comics are not necessarily the place to air your dirty laundry. There is SO much more potential.
---------

Yesterday's Art auction at Foreign Correspondents Club Phnom Penh: did not score in the general auction, but I sold two pieces afterwards! (Only comix in the whole bunch.) All money went to Japan relief, raised $1465 in one hastily arranged evening! Go team!

----------
As further proof that I can't trade on, um, sucking, an anthology I've written for, Liquid City (Volume 02) has just been nominated for an Eisner Award. Kinda like the Oscars of USA comics.
http://www.LiquidCitizen.net
http://sonnyliew.wordpress.com/2011/04/07/nomnomnom/
http://en.wikipedia.org/wiki/Eisner_Award
------------
Finally: another teaser from project underway