Tweetage
by admin
on
December 9, 2014
at
1:42 pm
Pizza is tasty. But you can't eat it every day.
I thought I'd try to come up with 10 comics recommendations that show greater social awareness and (genuine) cultural diversity than the 'X-Men'.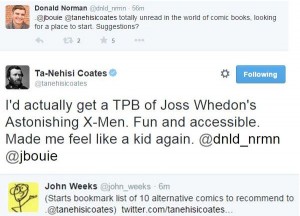 I am particularly interested in comics that are accessible to new readers of the form, and can be purchased without too much complication. i.e.
1. Rep. John Lewis' 'March'.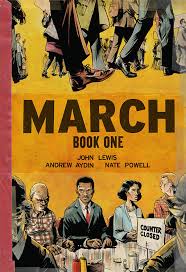 http://www.topshelfcomix.com/catalog/march/760
2. Saga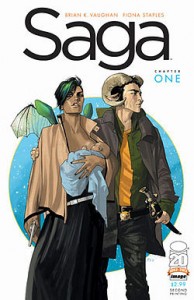 http://io9.com/10-reasons-you-should-be-reading-brian-k-vaughan-s-sag-756300575
3. Happy that there is a USA edition of Lat's Kampung Boy.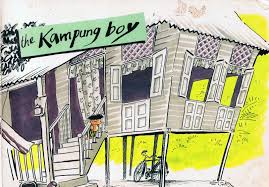 http://datolatdigitallibrary.blogspot.com/p/kampung-boy.html
4. From New Zealand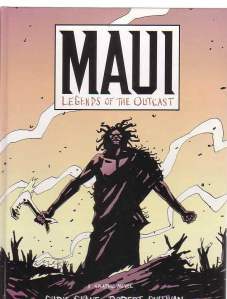 Maui: Legends of the Outcast
https://thepatronsaintofsuperheroes.wordpress.com/tag/maui-legends-of-the-outcast/
5. American Born Chinese
6. Anything by 'Los Bros Hernandez'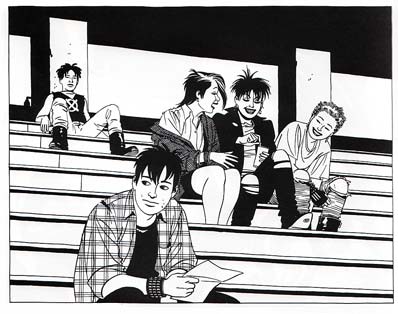 http://www.bleedingcool.com/2013/09/we-dont-know-how-to-sell-out-talking-with-los-bros-hernandez-at-this-years-national-book-festival/
7. Aya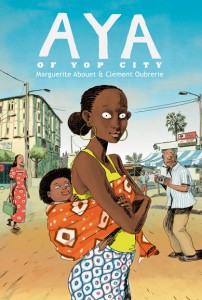 http://en.wikipedia.org/wiki/Aya_of_Yop_City
http://www.theunexpectedtnt.com/2010/04/aya-secrets-come-out-volume-3.html
8. Perseopolis, Marjane Satrapi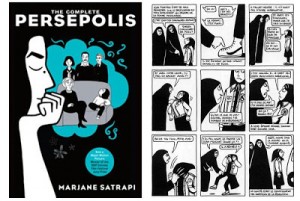 http://en.wikipedia.org/wiki/Persepolis_%28comics%29
9. Wake / Sillage: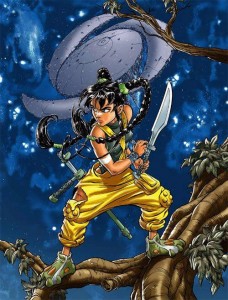 A comic about colonialism, set in space: http://en.wikipedia.org/wiki/Wake_%28comics%29
10. Keith Knight: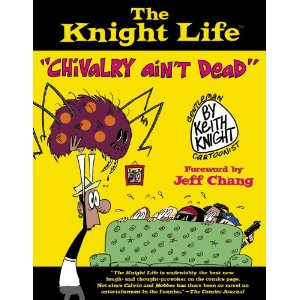 Chivalry Ain't Dead https://medium.com/the-nib/the-outcome-of-income-inequality-c813a52f00fc
Honorable Mention:
Vision Machine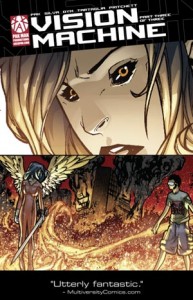 .. this hasn't won any awards but it's cool fast pop. And totally free to download.
http://visionmachine.net/download/
100 Demons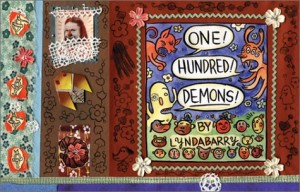 Lynda Barry
http://home.earthlink.net/~copaceticcomicsco/100demons.html
by admin
on
November 1, 2014
at
2:10 pm
I've always had video, music, bloggery and other media accompany QuickDraw.
If Time-Warner can do a multimedia push, so can James Kochalka and other independent artists.
This coming year I'll be revisiting the 'QuickDraw Soundtrack', developing and refining old and new sounds, possibly making some videos.
This tune was done on an analog tape, and ripped to MP3. It was one of three songs Aaron O'Donnell contributed, and by far the most trippy. It's very much an Aaron tune; naturally he both explores the concept and seems to be taking the piss at the same time.
Here's what I've got for lyrics, keener ears are welcome to chime in.
QuickJam

Intro: Out [unclear] there draws a man who's very bad
[Verse Unclear]
Explode, Tremble [unclear] piercing in
[Unclear] through the pen
Thoughts and words, QuickDrawn, plainly look away
Thoughts and words and ideas shape the man today
Today, Today
Today, Today
Today, Today
Stations and direct affection
all good pencils will shape the form
too much want for time to think
makes for nothing quite QuickDrawn
A golden pencil, indiscretion, honest and hardworking line
Save a whole world and mention
Trees become this
Trees become this
Trees become this
Trees become this
Trees become this
Maybe it's due a remix, or a cover version. Hmm...