So. Much. Wrong.
on
June 1, 2011
at
12:16 pm
A "new vision of American female empowerment" [Link]
one thing we've decided about the new character, Miss America Chavez, is that she doesn't wear underwear. Believe it or not, that was an important creative decision. I think it says something about her personality that she deliberately goes out into the field sans underwear. You can see it in the art. How's that for selling it? [Link]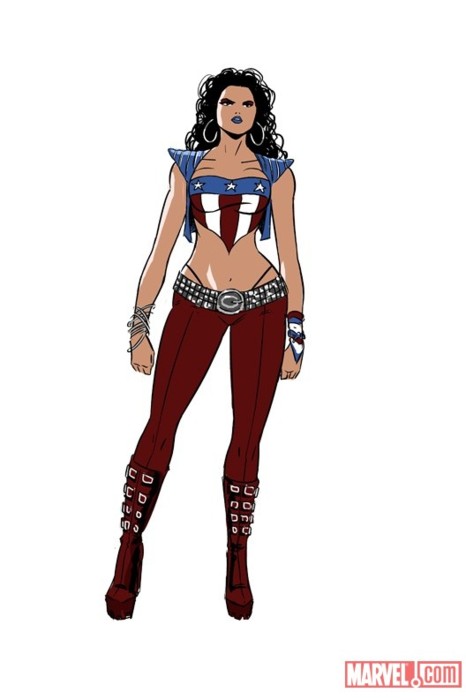 art (c) Marvel Comics.
Reactions:
http://ragnell.blogspot.com/2011/05/miss-america.html
http://scans-daily.dreamwidth.org/3001156.html?replyto=101012292